Center4 Grand Opening Draws Over 135 Attendees
Watch the 3-minute video that highlights the best moments, attendees from different stakeholder groups and remarks from our growing community (and a digital ribbon cutting to inaugurate the space). With over 135 attendees from nonprofits, tech companies/startups, government, investors and academia, our Grand Opening for Center4 last week was a resounding success. Read more.
Introducing the Center4 Tech Showcase Companies
At the Center4 Event & Meeting space grand opening 14 tech ventures in health, youth development, workforce and aging were on showcase, exhibiting their products and solutions for non-profits service providers. These innovative new technologies present an opportunity to transform the delivery of health and human services. Read more...
Center4 at GenTech Hackathon Code4Tomorrow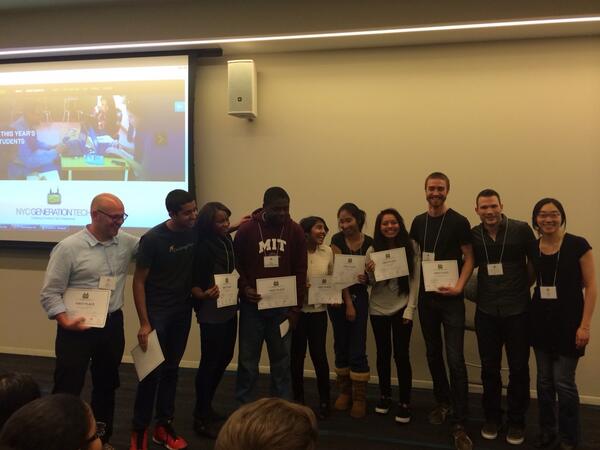 Center4 partnered with NYCEDC and NFTE in the first GenTech hackathon to get students to build apps for social good. Focusing on the theme "Code4Tomorrow", NYC Generation Tech (GenTech) student hackathons provided NYC high school students from under-resourced communities the opportunity to develop their coding skills and work alongside professionals from NYC's tech community. Read more.